Jewelry Styles That Senior Fashion Influencers Love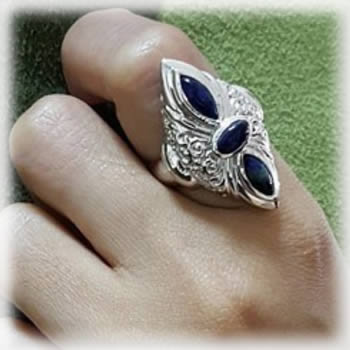 Style
knows no age, and when it comes to clothing and accessories, the right ones can amp up your look, no matter if you're 20 or 75. In recent years, the
fashion world
has taken notice of savvy seniors who are making bold statements with their sartorial picks, and some notable older women have even been asked to
star in the latest fashion campaigns
. Earlier this year, 63-year-old New York university professor Lyn Slater, known as "Accidental Icon" on
Instagram
, has been tapped as the face of Mango's marketing campaign "A Story of Uniqueness". Meanwhile, 60-year-old Gillean McLeod has been asked to model swimwear for H&M.
Older women are now getting tons of attention for the way that they style themselves as they show the world their
individuality and creativity
through their dress sense. Some of the most
famous senior fashion influencers
are also getting noticed for their
jewelry
, as these women have chosen to show off their collections in a unique way. These are the types of jewelry that senior fashion influencers can't get enough of.
Chunky Turquoise Necklaces
Iris Apfel, the 95-year-old fashion icon who is well-known for her trademark oversized glasses and maximalist jewelry, has often been spotted wearing several layers of
turquoise
necklaces. Some of the stones are no bigger than a marble, while some are about as large as a
chicken egg
. Apfel recently told the UK's "The Telegraph" that her accessories help her create a
variety of looks
. Turquoise is a timeless gemstone that never seems to go out of fashion. Not only does turquoise make for fabulous necklaces, but it's also especially eye-catching in rings, earrings and pendants too.
Silver Earrings and Gold Wrist Cuffs
Dorrie Jacobson, an 82-year-old former Playboy Bunny turned fashion blogger, favors sharp looks that can only be described as "cool". She complements her short, choppy haircut with a pair of
thin, silver hoop earrings
and a gold wrist cuff, as seen on some of her Instagram feeds. Jacobson once told "The Huffington Post" that there is
no reason why older women
can't look "fabulous and contemporary". In addition to hoop earrings, other
dangling earring styles
, including drop earrings and pendant earrings, are often seen in the fashion spotlight.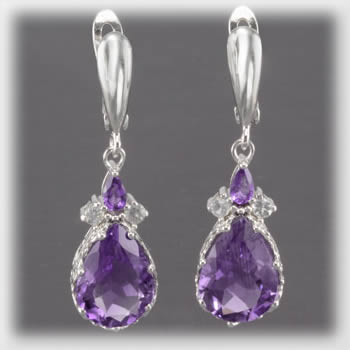 Oversized Earrings
Slater's
platinum
bob is complemented by her favorite accessory - oversized earrings. The 63-year-old is often seen wearing red dangle earrings or shoulder-grazing hoops in a
variety of colors
. In one of Slater's many popular blog articles, she mentions, "I use my hair, my signature huge earrings, sunglasses, dark lips and grey hair to add an element of boldness". Although oversized earrings may be considered a bold fashion accessory, they don't always have to be over-the-top. Earrings set with
large gemstones
, such as black agate or onyx, can be very sleek and stylish, while remaining simple in appearance. Through clever design, oversized
gemstone earrings
can give a minimalist vibe while boasting a bold statement through clever design.
Bangles
Most senior fashion icons love wearing bracelets, as seen on 74-year-old fashion blogger, Judith Boyd, also known as "Style Crone". The Colorado-based blogger has a penchant for hats and often completes her look with a few bangles on one arm. Bangles are a rigid type of bracelet composed of a single material, not only in gold or silver, but also various
types of gemstone
materials too. Gemstone bangles are frequently made out of chalcedony or agate (quartz), but the most precious bangles are those carved from
jade
(nephrite or jadeite).
These senior fashion influencers believe that it is important to feel good and to wear what you like in order to look good. Though their styles are different from one another, the one thing that they have in common is their unapologetic fondness for jewelry, which they all use to great effect. Take a cue from these fashion icons and pile on the accessories the next time you dress to impress.